The American Golden Foods Company
---

T

he American Golden Foods is a company that constantly invests in the quality of its products and values, above all, customer satisfaction. We take care of all stages of the process – production, import, storage, marketing, and distribution, as well as the client relationship. We value partnerships and are always thinking of growth strategies to develop lasting business relationships.
Starting its business operations in Atlanta, Georgia, in the year of 2016, The American Golden Food is a subsidiary company of the Brazilian food-importing firm Golden Foods, which operates in the market since 2009. It is a subsidiary company with the headquarters framework, adapting to the market needs and demands. The north American framework will follow the Brazilian framework in many ways. In the purchasing department, for instance, it will work the same way for both companies, reaching a better purchasing and negotiation power.
The company always seeks the lowest fixed cost and the possibility to work with variable cost. In the trading area, we will be working with retailers trained and instructed by our staff.
Over 100 products are marketed by the Brazilian headquarters, which are divided in the following categories: pre-fried frozen potatoes; meat (beef and lamb);fish; frozen vegetables, potato flakes and onion rings, in the States we will also focus on the sea food and appetizers sales.
We are based in Miami and have several distribution centers in strategic regions of the United States. This enables us to effectively meet throughout the country, and seamlessly facilitate international trade, import, and distribution with our "parent company" located in Brazil. Our greatest joy is seeing our customers and partners always satisfied, elevating The American Golden Foods brand as the first choice in taste, quality, and fair price.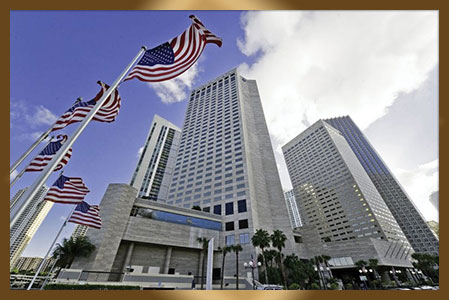 MISSION
Select, produce and trade high-quality flavorful food, obtain customer loyalty and provide profitability to our partners in the business.

VISION
In five years, we expect to be one of the leaders in the pre-fried frozen potatoes and fish importing segment in the US, besides opening branches in London in order to meet the demands of the European market in the food segment.

VALUES
Constant quest for customer satisfaction. Suppliers and partners appreciation in the business. Social and Environmental Responsibility.
The American Golden Foods Executives
---

T

he founders of The American Golden Foods are Paulo Corrêa and Gilberto Monteiro, Brazilian executives with a great deal of experience in the Market. As a CEO, there is the young entrepreneur, also Brazilian, Eduardo Erwin.
A word from Paulo Corrêa

"The creation of a new business in the States, country where my children and grandchildren live, was a great opportunity to build something for my family's future. Besides that, starting a new business at the age of 65, being partner of a family that I admire and trust, it is an unique opportunity to challenge my capacity of creation in the financial, auditing and managing segments, as well as deepen my knowledge in the food business, together with my partner Gilberto's capacity to manage a business in this segment."

A word from Gilberto Monteiro

"Together with Paulo Corrêa, we had a vision to create a new business in the United States. Our line of products has already been an absolute success in Brazil, and we believe that the same success can be accomplished in the US. In our business model consumer satisfaction is our main objective. It is a great honor to have Paulo Corrêa and his family's support as we realize our dream."


A word from the CEO Eduardo Erwin

2016 is the year of the beginning of the operation and it will be the one of a lot of learning. We have a well structured business plan which we intend to exceed. The COO and director Thiago Monteiro points out: "we don't achieve goals, we brake records."And that is the spirit we want to embrace in The American Golden Foods too. Our customers are more than just customers, they are our partners in the business. We always seek the best for those who work with us, retailers, suppliers, catering firms or clients. We have remarkable saying in our company: "it is only good, when it is good for everyone." Soon, our next steps will demand a lot of work, but we believe that we are on the right track and certain that everything will work just fine, for everyone."
Learn About Our Brazilian Operation
---